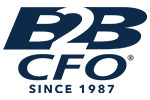 Safety, Security and Rapid Growth
Posted on March 29, 2020 by Danny Windsor
Concerning a rapidly growing business, Peter Drucker once stated, "the lack of adequate financial focus around the right financial policies is the greatest threat to the new venture in the next stage of its growth. It is, above all, a threat to the rapidly growing new venture" (Drucker, 2004, emp.added).
Why did Drucker issue this warning? After all, a rapidly growing business is generally a sign of success and results from efficiency in a number of areas such as:
Enthusiastic, visionary, leadership

Recognition of and successful action plans implemented to penetrate the target market
A well trained, energetic, and motivated sales force
A product or service that meets and exceeds customer expectations
Although these are all signs of success, Drucker knew that a lack of attention to key financial policies would result in a collapse. Drucker stated, "the causes are always the same: lack of cash, inability to raise the capital needed for expansion; and loss of control; with expenses, inventories, and receivables in disarray" (Drucker, 2004). Jerry Mills put it this way; "most business owners assume that as sales increase, cash will increase accordingly. This is an illusion. The opposite is usually the case-as sales increases, cash decreases. The competition for your cash will be fierce and extreme. The attack on your cash will become frequent and constant" (Mills, 2007, emp.added).
If you have, or are on the verge of having a rapidly growing business, begin now to build the infrastructure that will support your growth projections, particularly as it relates to cash. Make the following controls and measurements a priority in your company and take corrective action when necessary.
Timely and accurate internal financial statements reviewed monthly

Monthly measurements of key financial indicators
Twelve month rolling cash flow projections
A well thought out and planned annual budget that results from the strategic plan
Solid internal controls and processes in place particularly in the areas of accounts receivable, inventories, and accounts payable to maximize cash efficiency.
The rapidly growing business is a time of excitement and great anticipation for the future. Keep the business safe and secure by building a solid infrastructure early in the growth stage.
______________________________________________________
Drucker, Peter F. (2004), The Daily Drucker (New York: NY: HarperCollins Publishers).
Mills, Jerry L. (2007), Avoiding The Danger Zone, Business Illusions.