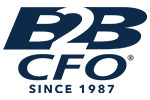 What other professionals say about Danny
I had the pleasure of working with Danny when he was Director of Finance/Controller at an audit client of mine. Danny is a well organized business leader and has a thorough working knowledge of the accounting and finance issues facing many companies today. I look forward to working with him again in the future.
Tracy Thomas
Partner
KraftCPAs PLLC
As Director of Finance, Danny was very conscientious in his work and acted with the highest degree of ethical integrity. Danny is a very good mentor to others on his team, promoting an atmosphere of learning and self-improvement. He has a focus on the client and his varied interests outside the office allow him to easily connect with others. Danny is an asset to any organization.
LaDonna Bowers
Operations Leader
Don't let the charming manner fool you – this man packs some wicked spreadsheets. I was fortunate enough to work with Danny as I transitioned to a role with greater fiscal responsibility, and not only did he help us understand the order of our own financial house, he helped fill in the gaps for me personally through patient explanation. Working with him was a pleasure.
Dustin Ballard
VR/AR for Enterprise and Entertainment
Danny is the CFO for one of my clients and I can see why he is considered a huge asset to their company. I always find Danny very knowledgable and understanding towards his clients needs. I feel very comfortable introducing Danny to any of my clients.
Steve Elliott
Steve Elliott, CPIA
Chappell Smith
I have worked with Danny Windsor for over ten years and during our association, I have found him to be solution oriented, strongly committed to ensuring each task is thoroughly resolved and most importantly, an individual of high integrity.
B. J. Del Duca
President
Nokian Tyres Inc.
Regarding our work with Danny Windsor, I want to first point out how his coaching has forced me to do important things that I have put off or just would not do until they were at the crisis level; which means, no crisis, no action.
So many times, I've had ideas that I wanted to incorporate into our company's benefits, marketing plan or compensation structure, but somewhere between the idea and the reality, the wheels just seemed to fall off and nothing would ever get done.
I appreciate Danny and the value he brings to our organization.
My expectation is that we will make many ongoing changes to our Five Year Business Plan in the coming months and years. I also have confidence that, with Danny's assistance, the wheels will NOT fall off of this endeavor!
Edwin McKnight
President
McKnight Insurance Group, Inc.
August 29, 2009
We view Danny as a valuable extension of our service capability here at H A Beasley & Company. Danny, my staff and I work together in serving various clients where he takes a CFO role with us as outside, independent accountants. I believe the clients agree with us that Danny provides outstanding value and excellent, expert service.
H A Beasley
Owner and Managing Director
H A Beasley & Company PC
July 8, 2009
Danny is one of the highest quality individuals you could ever hope to do business with. He is a humble man with a great sense of integrity and work ethic. I would trust him with anything.
Jeff Hood
Owner
Technology Officials, LLC.