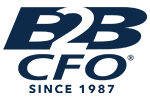 What other professionals say about Greg
Greg had helped us a lot in making the right decisions on how to handle our business to maximize profits, and to save money. His help has been very professional.
Eusebio Gomez
President
Optima Cotton Wear, Inc.
Greg has been excellent to work with over the last 15 years. His expertise, advice, guidance and integrity has been instrumental in our success. I would highly recommend his services.
Don Juncal
President/Owner
One 3 Two, Inc. DBA Obey Clothing
Greg is great. He provides us with the accounting expertise and financial guidance that is first rate. He provides us with exactly what we need with great efficiency and outstanding value.
Michael McCormick
Finance Partner
Flex Partners, Inc.
Greg has been my B2B CFO for the past 15 years. He has been instrumental in the success of my business. He has put the controls and processes in place to ensure that I am able to maximize my profits and able to control my expenses. I highly recommend Greg's services. In fact, I have referred Greg to four other companies over the past several years and he is now their B2B CFO also.
Steve Mellgren
President/CEO
Dimensions in Screen Printing, Inc.