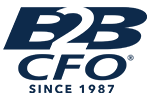 What other professionals say about John
John has been an integral part of bringing my small corporation out of a financially difficult situation. It is comforting to have him ˜looking over my shoulder' and to bring his expertise from other industries to ours. I appreciate his advice about administrative decisions and his ability to ˜push' my employees' performance in areas I am not able to do that effectively.
Janet Mullins
MD, President
Kachina Family Practice
January 12, 2011
John has been an excellent resource for us here at B2B Delivery! (the similarity in names is just coincidence) We are a new and growing company and could not afford a full-time CFO, but needed the expertise of one. John has been able to interact with us and our Accounting staff at a high level and has helped us obtain accurate and timely financial reports, create capital strategies and future forecasts and budgets. We could not do it without him, and he has become a necessity to our company. By being able to outsource our CFO duties, we have been able to get the knowledge of a seasoned professional, at a price we can afford. We hope to grow with John and B2B CFO, and I would highly recommend him to anyone looking for a CFO.
B2B Delivery
January 12, 2011
John is a great business partner and adds significant value to clients given his expertise in business and financial management. He understands the steps companies must take during good times and during bad times. He provides great counsel to the clients and adds value in the banking relationship as well.
Mutual of Omaha Bank was with another company when working with John at B2B CFO
Clint Arrowsmith
Sr. Commercial Banker
Mutual of Omaha Bank
February 6, 2011
John Burke is an indispensable resource to his business clients. I have provided services to a number of John's clients and have found them to be, as a result of John's consulting services, very knowledgeable regarding tax and accounting matters. I have found their accounting records to be accurate and well organized and John has been able to answer any question I may have had. I enthusiastically recommend John Burke.
CPA PC worked with John at B2B CFO®
Joseph E. Companik
Owner/CPA
CPA PC
March 17, 2011
John was an outstanding CFO to work with. He was always timely and accurate with great attention to detail. He also has a positive attitude and is fun to work with. I highly recommend John Burke as a CFO.
Wells Fargo was a consultant or contractor to John at B2B CFO®
Joni Austin-Mauldin
Vice President
Wells Fargo