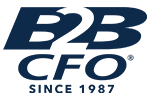 What other professionals say about John
John fills a critical need for many mid-market companies who have never had a true CFO. His years of real-world experience combined with his executive presence and leadership skills have made him a valued resource to many companies. I am happy to strongly recommend John to our clients who need true strategic CFO help.
Jim Alampi
Managing Director and Owner
Alampi & Associates, LLC
John has been terrific to work with. John's knowledge and experience has been very valuable. Moreover, John has been very fair with us from a billable hour point of view. I would love to be used as a reference.
Lou Meeks
President & CEO
The Service Source, Inc.
John's work was excellent. He was able to identify the critical issues and did an excellent work in developing solutions. His follow up saved us well over five hundred thousand dollars.
Gary Stanis
VP & Chief Financial Officer
Detroit Technologies, Inc.