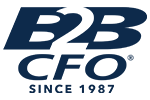 What other professionals say about Kenneth
Ken,
I wanted to send a quick note to tell you how much I appreciated your input and focus during yesterday's vision building day.  You shared a number of insightful thoughts and I was really happy to hear your input.
With your other clients being on EOS and you having been through this before, your point of view is really helpful and important for the team.  I don't want to speak for Rich, but he mentioned earlier today how fun it was to be able to spend a bit more time with you in that setting.
Overall, I just really wanted to convey my appreciation for your level of commitment to our efforts.  The guys from the Resultants were saying how rarely they find that from someone who is not a full time employee and I'm not sure that I've ever properly acknowledged my appreciation for that.
I was excited to see where things went yesterday and I see so much opportunity on the horizon.  Onwards and upwards!
Thanks again.
Anderson Schoenrock
CEO
Memory Ventures
Ken came in and saved our business. He helped us with a presentation to our bank and helped us get a handle on our costs and pricing structure. Ken gave us the confidence to service markets we previously were not in. Thank God for Ken Knapik and B2B CFO.
Cary Dillman, Owner
Dillman Farm
Cary Dillman, Owner
Ken, I wanted to personally say thank you so very much for all the hard work and efforts you have put into helping me this past year. Your help is so appreciated. I am so thankful that I was referred to you and that you have always been so willing to help & assist me with my business and you have always been sincere and heartfelt. I appreciate you so very much. This bonding was a challenge and you jumped right in to help me, I just want to say thank you again. Have a great evening, Ken. J Thank you
Mandy Chittum, President
Electric Metal Fab
Mandy Chittum, President