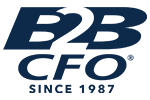 Do You Need A Strategic Plan?
Posted on June 30, 2020 by Mike Shingleton
Is it possible to grow yourself out of business?
Growth can be a double-edged sword. It represents progress and can result in rewards and new opportunities. However, companies that haven't formed a strategic plan for growth can experience financial, legal, staffing, inventory, quality, and supplier problems; and literally grow themselves right out of business.
One of the best ways to avoid the dangers of rapid growth is to plan for the growth through the development of a strategic plan. A strategic plan is needed to outline who you are, why your organization exists, where you are going, how you are going to get there, and who is responsible for the action steps to get there. In the end, the strategic plan will allow a business to create a vision and communicate priorities on where the teams should spend their time, energy, and financial resources.
5 Questions to Gauge Your Need for a Strategic Plan
Do our team members share our same vision?
Do we have clear processes and accountability to get us to the next level?
Are all of the right people in the right seats?
Do we generate enough free cash flow or have access to financial capital to adequately fund our growth initiatives?
Do we have a clear understanding of the human and other capital needs to achieve our long-term growth targets?
If your business can benefit from the expertise of a trusted business advisor, who creates financial and goal clarity to increase cash and profitability through strategic planning , get in touch today.