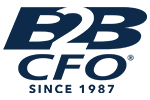 Disaster Recovery Planning
Posted on March 15, 2020 by Rick Daigle
An article from the Atlanta Hospital News – January 2007
A Crucial Tool in Preparing Your Business For the Unexpected
In recent years we've seen how natural disasters such as hurricanes Katrina and Rita and terrorist attacks with the magnitude of Sept. 11 can cause mass destruction. People are killed, homes are destroyed and lives are forever changed. Add to that, the realization that many people in the midst of these tragedies suddenly have no source of income because the business they own or work for had no disaster recovery plan in place.
Unfortunately this is the case with almost all businesses across the United States. Even after watching the devastation a fire, flood or tornado can cause, most businesses do not take a proactive approach to plan for the what-ifs.
"Amazingly enough people aren't planning for disasters because they think it won't happen to them," says Rick Daigle, Senior Partner with B2B CFO®, a senior executive firm that provides expertise in many areas including disaster recovery planning. "Truth is, things happen all the time and the only way to get through it is to be prepared. If there is no planning in place, businesses go away."
Statistics show that 90 percent of all businesses affected by a major outage of more than two weeks never recover. Having a solid plan in place in case a situation arises is almost like buying an insurance policy; you have it in hopes that you don't need it, but when something happens it's worth its weight in gold.
The key to creating a comprehensive disaster recovery plan is to work with a professional who is experienced in this field. Daigle and the other partners of B2B CFO® each have more than 25 years of experience in high levels of businesses that they draw upon to create a plan specific to each business. Daigle works with all types and sizes of businesses to identify problems then implement solutions.
The first step in creating a disaster recovery plan is to identify risks: are you in a flood-prone area, a hurricane area or near an interstate? What is most likely to affect your business? "You want to list your most-likely threats and the ones you want to guard against," Daigle says. You must also consider other possible threats such as fire,
sprinkler system malfunction and long-term power outages.
If your business is located in an office building with other companies you must be aware of their risks and how they can potentially affect you. What if the coffee shop below your office catches on fire or the bathroom upstairs floods your offices. Daigle says any businesses located in buildings or office parks should meet with other businesses to discuss their plans to ensure everyone's safety and ability to recover.
Once you identify risks, there are four levels of recovery that your plan should cover. First are your employees, as they are the most important part of your business. Find out what they need; are they okay, are they able to get to work or are roads inaccessible. If the office has been compromised due to fire can they work from home or find an alternative work spot. Keeping an updated and accurate employee information list is crucial to quick answers, yet many companies do not update their lists often enough to record address and phone number changes.
In addition to having employee contact information, companies should also keep job descriptions that include job skills for each employee. This way it is easy to figure out who needs to do what. This will also help if your regular workforce cannot come back to work and you have to find and train temporary or replacement workers. Daigle, who works in the greater Atlanta area, can also work on planning for a continuation of business in the event a key person is killed or unable to return to work.
Once employees are secured, Daigle says the next step is contacting your most important customers to let them know how to get in touch with you. Give them alternate phone numbers and let them know where to find you. Be honest about when you expect to be back to part or full function and when you can serve them. Otherwise you risk losing them to a competitor who has not suffered a disaster. Your customers or patients may not want to leave you, but if they cannot have an interruption in their care or service, they may have no choice. Once the most important customers are notified, work your way down to all of your customers.
The next step is categorizing the functions that you need to protect. Decide what functions are critical and what functions can wait. Patient care, generators and supplies may be crucial, while paying bills can probably wait. This part of your plan needs to list everything you need to get critical functions up and running. This could include where to get new inventory or how to rent replacement equipment. After critical functions are up and running, you can work toward the fourth level which is getting back to full function.
If a plan contains all of this information, the company is in great shape, according to Daigle. If risks, situations and plans are identified in advance, time is not wasted trying to figure out what to do. You simply turn to your plan and begin your recovery process while other businesses are hanging in limbo trying to figure out where to begin.
A disaster recovery plan may sound like logical step for any business owner, yet many businesses let their fear of high costs prevent them from putting a plan in place. "They don't realize there is great value in having expert help," Daigle says.
To learn more about disaster recovery planning for your business, visit www.b2bcfo.com or call Rick Daigle at (404) 787-5835.

Get Your own complimentary* Discovery Analysis™ from B2B CFO®
*Complimentary for qualified business owners