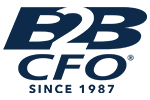 What other professionals say about Rick
Rick is a knowledgeable, trusted business partner of ours. When we need his expertise, he's there for us. Our company is in early growth stage and having Rick available to provide senior level expertise to guide us has been very valuable.
Andrew Halasz
President
VIXIA North America
Since coming onboard, Rick has been instrumental in helping us keep our cap table and shareholder information in great shape.  Rick has also been a valuable asset in his ability to provide financial modeling on each of our deals.
We believe the investment made by our company in securing B2B's involvement will make the difference in our ability to drive up our valuation.
A. Maurice Maddox
EVP & CO
FourSpots, Inc.
Rick, was (is) professional, proficient, competent, and reliable.  I found him to take my problems seriously and he pursued creative solutions when the straight forward approach would not work.  He left me confidently prepared to handle my business properly.  It was a pleasure and money well spent.
Judith Cappelluzzo
Owner
Sign of Distress online T-Shirt Sales
I found Rick on-line when searching for quickbooks help.  I was a little unsure about the cost of training but I know now my money was well spent.  Rick is an awesome teacher.  Anyone can have the knowledge, but it takes a certain kind of person to teach.  Thank you Rick for your help!  I am spreading the word!
Alana Kelly
Owner
Gitche' Yah Yah, Unique Floral Arrangements and Unique Gifts
Rick,
You have my sincere gratitude and appreciation for the able professional services and invaluable moral support you've provided over the last year. I'm looking forward to working with you as my company continues to recover and prosper. All the very best
Signal Mountain Networks
President & Founder
Sattelite Communications Company
Rick was very helpful and is a consummate professional in his field. His understanding of the Quickbooks product and how it is utilized within an organization is unparalleled. I would highly recommend Rick Daigle as a resource for any organization that is looking for assistance with the product.
Xpect Service LLC
Rick helped set up a book-keeping system for my husband's welding contracting business that will give much better information on how we are progressing throughout the year.
Rick was EXTREMELY helpful — and especially PATIENT with me. (I wasn't very familiar with lots of things on the computer… but now I'm better !) Rick is a very good TEACHER — I can say that because I LEARNED a lot!!!
Pat Gordon Welding
If it hadn't been for Rick Daigle, I would have sent the whole system back. He had the patience of Job with the tech support people. We finally got it setup and running, personalized with most of my records from my previous system. Hooray for Rick and many kudos on a job well done. I would use him again in a heartbeat if we ever had a problem again.
Carolyn Uhl
Owner
Sunlighting Lamp And Shade Center Inc.
Rick Daigle has been a true lifesaver for our company! He is a Quick Books wiz and I would recommend him to anyone (I plan on it). We originally hired Rick to come in and help with a few issues we were having with Quick Books, but we soon realized that he could really help us turn our business around. He has trained the staff on how to effectively use Quick Books to make all of our lives a bit easier (and to help run our business more smoothly). He is very efficient with his time and never wastes a minute of yours. I can proudly say that by working with Rick for a very brief period of time I feel confident to handle most situations that arise regarding Quick Books, and what I cannot handle I know I can get a quick answer from Rick. He is an honest businessman who is genuinely interested in helping your business. If you need help with your business, look no further
Sheena Sabens
Atlanta Manufacturing
Rick recently worked with me to consult with a client who is facing a significant decision on the right software solution to help properly implement an improved inventory system. Rick was extremely helpful in covering the potential solutions to the client's challenges as it relates to inventory and cost tracking using Quickbooks and Fishbowl Inventory. He also offered to connect us with his key contact within Fishbowl. Rick is clearly a top notch expert in this field and his help is greatly appreciated.
Todd Wahl