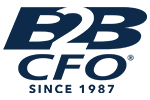 Goal Clarity And Fast Driving A Perfect Combo
Posted on March 15, 2020 by Rick Daigle
What do 3-Time NASCAR Champ & B2B CFO® have in common?
Goal Clarity!
Jimmie Johnson is the #48 Lowe's car driver in the NASCAR Sprint Cup series. He has won the last 3 championships and is the car to beat each of the remaining 6 races. I personally do not think any other driver/team will beat Jimmie for the 2009 championship, or any year in the foreseeable future. Why? Two reasons . . . . Goal Clarity and Crew Chief Chad Knaus!
Jimmie is clearly one of the best drivers in the Sprint Cup. But, he is not really any better than some of the other top 10 drivers like Tony Stewart or Jeff Gordon, both repeat champions. Nor is his equipment better than the other teams. NASCAR has gone to great lengths to impose parity in that regard.
So what separates the #48 team from the rest?
Certainly goal clarity plays a big part. From the beginning of the season when practice begins everyone on every team knows that the Championship team is not the one with the most wins . . . . the championship team usually does not have the most wins. It is the one with the most top 10 and top 5 finishes as well as wins, and fewest mistakes made!
So, if everyone on every team knows this why has Jimmie won the past 3 years and will the next 5?
Chad Knaus! When it comes to crew chiefs this guy is hands down the best! The Tiger Woods of NASCAR. Chad is crystal clear about what it takes to get his car to the points lead. If his car is good enough to win that day they usually win. If it's not good enough to win then he will make it good enough for a top 5 finish. And if it's not good enough for a top 5, he'll make it good enough for a top 10. But, equally as important . . . . the team will make no mistakes! They won't have the fastest pit times, but they won't drop lug nuts or run over air hoses. That is the real key. I have never seen the #48 team make a mistake in the pits.
It is really interesting to watch and listen to Jimmie and Chad talking during the race. They can be running at the back of the pack but they are calmly talking about what the car is doing at that point of the race. At each pit stop adjustments are made to make the car a little better. In almost every race Chad has put Jimmie in position to win in the last 20 laps.
The difference between 1st and 2nd place now with 6 races remaining is 12 points. Both drivers have the same number of wins and top 5 finishes. Jimmie has one more top 10 finish.
Goal Clarity is fundamental to success. Having the right goals wins championships.

Get Your own complimentary* Discovery Analysis™ from B2B CFO®
*Complimentary for qualified business owners