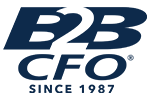 Executive For Hire – As Needed
Posted on March 21, 2020 by Sheri Pawlik
Executive for hire on as-needed basis
By Susan Tompor
Detroit Free Press
DETROIT – Sheri Pawlik is officially a chief financial officer for hire.
After spending 18 years crunching numbers in the auto industry, Pawlik took a buyout from Chrysler at the end of December. Most recently, she was a senior manager for financial controls for the Mopar parts division world headquarters in Center Line, Mich. Her duties included working with her team to figure out things such as the gross profit margin by item, say motor oil.
Like a lot of folks in the auto industry, she spent more than a few lunch hours chatting with co-workers about a second career. What could they do next?
Like a lot of folks wondering about the next step, she started hitting the Internet, plugging in simple searches like "financial officer."
And then "B2B CFO" popped up.
"It was a direct fit to the skills I have," said Pawlik, 40, of Beverly Hills, Mich. "I look at the numbers, and I translate it in a way that the executive can make decisions."
It's one of those quirky ideas that has been around for 21 years: outsource the chief financial officer. But it's another idea that's gaining more traction as more people are bought out or lose their white-collar jobs.
B2B CFO is a network based in Phoenix that offers senior-level executive services nationwide on an as-needed basis to small and mid-size businesses.
The network has 85 partners nationwide, serving about 375 companies.
Michael A. Campian was downsized from a job at a small automotive company three years ago. He now offers CFO services to six smaller companies in Michigan, including Northfield Trucking Co. in Taylor.
"They don't need to hire a full-time CFO if they don't need it or can't afford it," said Campian, 50.
His job is to help the business manage its cash. He's assisted one client find a new line of credit. He's been with B2B CFO three years.
"It's good to have an outside ear," said Leigh Ann Vallimont, owner of Northfield Trucking.
Vallimont, who has worked with Campian about a year, said he has helped her figure out what to bid for certain jobs and how to control costs.
B2B CFO partners set their own hourly rates and can work as little as four or five hours a month for one company. Partners nationwide charge on average $175 to $225 an hour. The first visit is free.
Pawlik, who just started with B2B CFO this year, has one client, a nonprofit group based out of state. Her goal is to have about eight clients.
Jerry L. Mills, 55, who founded B2B CFO, said he expects to have about 300 partners nationwide five years from now. Partners buy into the network and negotiate terms.
Mills said small to medium-size companies need to get a better handle on their cash – and get more up-to-date and accurate information than most bookkeepers can provide.
"Cash is the lifeblood of the company," Mills said.
"It's hard to run a business when you don't have timely or accurate information."

Get Your own complimentary* Discovery Analysis™ from B2B CFO®
*Complimentary for qualified business owners