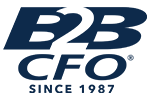 What other professionals say about Sheri
In my position I am responsible for the Operational reporting. Sheri and I worked very closely to bridge the operational reporting requirements with the required financial reporting. Her ability to both clearly explain the requirements as well her ability to understand the operational requirements were key to successful reporting. It was a pleasure working with Sheri.
Chrysler Mopar Parts Division
I worked for Sheri Pawlik at Chrysler (Mopar Parts Division) when she was Senior Manager for the Mopar Parts Financial Control Department. Sheri is an excellent manager who looks out for both her employees and the good of the company. Sheri is a great leader who guided her staff in making important changes to the financial analysis of the business which led to better decision making by the Operating group and Controller. Her finance and accounting knowledge are just two of her many strengths. She was often sought out by V.P.'s and other Operating Executives for guidance on business strategy. Sheri will be an asset to any company.
Chrysler Mopar Parts
I've had the pleasure of having an excellent working relationship with Sheri over the past several years. During that time, Operating Management, working closely with the Finance team headed by Sheri, were able to develop a wide range of financial reporting tools that were completely linked with operational performance metrics that allowed us to better understand and manage our $4 bil. sales channels. Within these tools and metrics, we were able to clearly understand the relationships between productivity improvements, volume effects and ecomonic factors that may have had an impact on our overall financial performance.
All of this was accomplished in an atmosphere of open cooperation and transparency that provided significant benefits and value to both Operations and Finance.
Chrysler Mopar Parts
As the CEO of a mid-size company, I know the difference between accountants and strategic financial advisors. Both are needed, but the latter is harder to find. B2BCFO is a great way for companies to get strategic financial advice even if they are not large enough to afford full time staff dedicated to that type of work. I know Sheri Pawlik personally, and she is intelligent, creative and hardworking, and can bring that type of financial analysis to a company. Sheri can help you financially plan for the future, versus just crunching numbers.
Elizabeth Haar
Inheriting a turnaround situation, I knew I would need professional support to implement strong fiscal controls and tracking. In 6 months, we have gone from 1 simple budget sheet to over 37 monthly tracking programs linked to an executive summary page. The enhanced visibility has allowed me to uncover significant errors which have ben occurring for years and leading to unneeded expenses. The new financial view has also uncovered the problems in the core business operations. Sheri has helped get us on track to make our first annual budget.
United States Auto Club Usac
Sheri has helped us to understand every facet of our business by using the numbers. She not only provides accounting and financial advice, she provides it from an owner's perspective. Sheri is a valued member of our team that continues to assist us in meeting our goals in a most challenging time.
Andy Loria
Chairman
Resource Partners Asset Management Inc.
Titan Benefits has worked with B2B CFO for almost 2 years. B2B CFO's expertise and professional advice was a significant asset in making Titan as productive and as profitable as possible. Because we are a small company, Titan was able to execute our business model more efficiently by using the expertise of B2B CFO. They provided us the ability to concentrate on sales and customers by taking control of the financial aspects of our business. In the end, B2B CFO provided Titan invaluable professional advice in order to merge our services with a larger entity, which will allow Titan to continue to grow and prosper in an increasingly competitive business environment.
David Brenner
President
Titan Benefits
Ms. Pawlik, is an outstanding CFO. The ongoing work that she is doing for GradeCheck has been efficient and timely, such as, the development of our monthly financials and projections and her Executive level support services. Her work and experience has been invaluable to our team and she is extremely professional. When you work with Ms. Pawlik, you will know that beyond a shadow of doubt that she is on your team. I highly recommend Ms. Pawlik!
Shelia McBride