The Danger Zone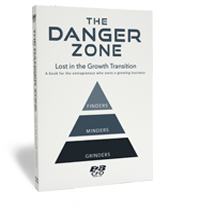 The Danger Zone
Lost in the Growth Transition

When cash needs outweigh available cash, companies are in jeopardy. The Danger Zone was written expressly for those business owners who need to turn around their business. Owners then can get their companies on the path to growth. Click and find out how to climb out of The Danger Zone.
Avoiding the Danger Zone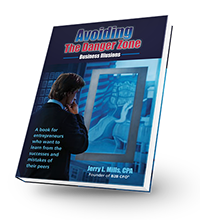 Is your business headed for The Danger Zone? Is trouble lurking around the corner? Don't get trapped by the numerous business illusions. Learn how to avoid the pitfalls so your business can grow. Avoiding the Danger Zone puts you one step ahead so you know if and when your business is headed for trouble. Learn about exit expectations here so you can get the most out of your business.