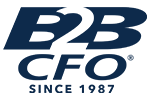 Posted on March 31, 2020 by Terry Eve
Alignment of business goals with the actions needed to achieve those goals are essential to an organization's success. Have you defined the expectations clearly? Can your employees talk about the company's Vision and Mission as well as the company's core values? Why is that important?
First is the importance of goal clarity. It is essential that the goals be documented and posted for regular review. Tracking methods need to be in place to monitor progress as the organization pushes towards the goals. And celebrations are in order when the goals are reached or better yet exceeded.
Goals need to be attainable, quantifiable and have assignments of "By Whom" and "By When". Goals should also reflect those responsible, accountable, involved in conferring and those who need to be informed.
Second, documenting the company's vision, mission & core values tell the employees where the company is going and how they can take part. Employees need to live out the mission and core values so that the customers receive what they believe they bought in terms of products, services, and quality of service. These standards become nonnegotiable when providing customer service and allow all to take ownership of customer satisfaction
Finally incentives should be aligned so that employees participate in the achievement of the company's goals. Incentives will drive behavior, so assuring everyone is going in the same direction is critical to the company's success, i.e. achieving the stated goals.
Part-Time CFOs can help your organization reach it maximum potential by helping you clearly define your goals and putting the tactics in place to assure these goals are achieved. It is essential to have direction first. Next time we will discuss how to add velocity!