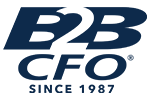 What other professionals say about Terry
Terry has brought a common sense approach to our business decisions. His broad based knowledge and skills relating to financial issues, human resource issues, marketing / promotions and business administration issues have been invaluable to our operations and decision making processes over the last year. We are starting to feel like the pressure is off and we are controlling our business again, rather than it controlling us.
Hollace Bailey
President
Building Environment Consultants, Inc.
I am very pleased with the professionalism that Terry Eve has brought to our company.
Mike Lee
President
Blue Horizon Jet Charter
Terry is a highly competent, high integrity, accountable guy that is helping taking our business to the next level. I trust him.
Thomas Scannell
Founder/CEO
Bougainvillea Growers International