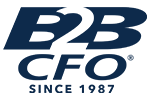 Posted on March 31, 2020 by Terry Eve
In my last blog entry we talked about getting the direction set for the company. Vision, Mission and Business Planning coupled with a detailed financial plan/budget with metrics help the C.E.O. set course for his organization.
But now that we have set the course, how do we add velocity?
1) Tactical planning – This is where the rubber meets the road. Who is going to do what and by when are the key elements of a good tactical plan.
Too many business plans are well thought out and are left to collect dust on the shelf. Don't let this happen to yours. Make assignments to personnel and couple the completion of tasks to a due date. Finally make sure they are measurable.
For Example:
Who: John Smith
Action: Contact 20 customers to discuss their current needs for our products
By When: November 30
2) Use well made budgeting – Take time to put numbers to your plan. This will tell you the needs for capital and allow time to source the capital if it is not generated internally by the business.
Tie in key metrics, average customer order size, average value per SKU Head count, etc. This allows a better data for variance analysis.
Timely and accurate financial reporting are a must. Did you know that monthly financial reporting makes a business more valuable than one that reports financial information quarterly? So accurate monthly financial reporting not only gives you the information you need to make better decisions, it also enhances the value of your company.
3) Proper Financing – Do you have the right financing in place to execute the plan?
a. Assure you don't run out of cash
b. Use the right financing for the situation
c. Know when to find outside investment
4) Monitor and forecast future cash needs, no surprises!
Do you use a cash forecast? Where is cash coming from? Where is it going? I like to use 13 week rolling cash forecasts to see where a business is going for the next quarter of a year. A financial forecast is a great way to tie in the operations of the business.
5) Build solid banking relations
Build relationships so that when you need them, they are there. This means no surprises to you lender. If things are tight or not going as planned, sit down and discuss it, also what are you doing about it.
I had a sit down meeting with a client and their banker and the banker not only appreciated the meeting, but also was impressed by the actions that we had already taken to address the business situation. The result was working together to reduce company inventory, apply that to reducing company debt and set the company up for an exceptional following year. The banker made an informed decision and the banking customer made good on their business plan. A definite Win-Win!
6) Sales & Marketing
How can a CFO help in sales & marketing? The building of an effective sales organization can require significant capital. Assuring the business can carry the additional burden while a sales person or team ramps up is critical to the overall success of the effort. Measuring the performance of the sales team and other sales metrics is another area where a C.F.O. can add value.
And of course my partners and I at B2B CFO® can help you accomplish the above and more because every business needs a CFO. Now that you have the direction set as well as the tools and financial infrastructure in place you can add Velocity with the confidence that you will be able to expand your business model successfully.
GO FOR IT!