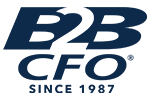 What other professionals say about Tim
Tim provides us a valuable resource using his management, leadership and construction specific financial/accounting skills to oversee the development of our network business management system. Without his support and guidance we would be unable to provide this valuable system to our group.
Ron Lee
Executive Director
He's awesome. Hit the ground running with no "ramp up time". He's made immediate impact and can effectively communicate accounting and operational stuff to controllers and CEO's.
Burt Copeland
President
ReSource Flooring Group
Tim had done a great job helping me purchase and set up the company!  I sleep better knowing that Tim has my back, not just from an accounting standpoint, but I rely on Tim for general business advice as well.
Rick May
President
Pandel Inc.
We hired Tim to upgrade the accounting side of our software.  Just reviewing Tim's notes and have to say Tim is THE MAN when it comes to testing. It's fantastic to get such precise and accurate feedback and clarity so quickly.   Tim is a great resource to Pacific Solutions,  the accounting side of JobRunner has already gone well past anything I had ever envisioned!
Pacific Solutions Inc.
Tim came in and immediately upgraded our month end closing and revenue recognition process. We now have much more timely financial results and a greater understanding of the value of our company. Tim has made it much easier to deal with our banker and bonding company.
Ralph Shields
President
Certified Finishes, Inc.