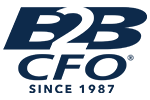 What other professionals say about Tom
Tom Azzarelli has been our financial advisor for a number of years.
As a business owner— and with all that I must interpret on a daily basis—having Tom as part of our team, providing unbiased input along with sound advice, has been very valuable for us.
Tom is a very bright guy and a true gentleman!
Ed Eisele
Founder, CEO
Capistrano's Bakery
I have been working with Tom Azzarelli since 2016 when he became FOR Energy's B2B CFO.  Tom has helped take us from barely making payroll to a 3x INC 5000 award recipient with an extremely strong balance sheet.  Tom has helped us get in a mindset of "Exit" whether or not we ever sell our business.  This has forced us to create strong processes and procedures in all aspects of our business.  He is extremely well connected and has helped us develop relationships with banks, insurance firms, CPAs, and many other valuable partnerships, ensuring we are always in good hands.  We recommend Tom to anyone looking for help growing their business in a financially responsible manner.
Sean McGraw
Founder, CEO
FOR Energy
Jungle Concepts LLC (DBA Pita Jungle et al.), a 23 units restaurant chain founded in 1994, has retained Tom Azzarelli' s services as our B2B CFO since 2016. During these four years, Tom's contributions to our business has been nothing short of miraculous, as we look forward for more wins together.
For starter, Tom helped us re-invent our finance and accounting departments, not only from logistical and operational perspectives but also from the very practical and philosophical  perspective of keeping a strong balance sheet: within a year after Tom's tenure at the helm of our financial team, our company shifted from a virtually unacceptable banking situation to a highly sought after corporation, parading a minimally leveraged debt position on the top of solid and shored up financial statements. By laying out a very executable plan that we have adhered too, along with excellent bank relations, Tom sculpted us into a growing company with much less debt, that is desirable both to banks, investors, or franchisees.
Tom's excellence does not stop at the edge of where finances fade, as he played for us a de-facto role of trusted advisor and "think tank", in areas ranging from legal to digital marketing, IT to HR. As Tom organizes and attends all our regular corporate meetings, he was an elemental part in helping us develop a multi-year's strategic plan that ties with various eventualities and budget outcomes. It was during the development of our strategic plan and the ensuing tactics to achieve those goals that Tom's help in disciplines outside the realm of finance  became so invaluable: through his vast exposure to a multitude of businesses, his access to advice within the B2B network, along with  his extensive experience and knowledge base, he guided us into making decisions that have redefined and enhanced our success. In addition, we have tremendously  benefited from Tom's exceptional contacts and vetting processes, be it in choosing the best law firms for a specific case, the best accounting firms to trust with our taxes, payment processors, IT outsourcing, insurance, or wealth building.
Of the outmost importance to the two other Pita Jungle founders along to myself, is having that anchor of reason and integrity  to shore the three of us -founders- and keep us aligned on a single front, as we face the uncertainties of an ever changing business environment. Tom has been that reuniting voice of smarts and reason. Through his work with us and for us, he has displayed a strong front of integrity, persistence honesty, loyalty and trust, all the hallmarks of great leadership. I am proud to say I have learned from him, tremendously.  I proudly recommend Tom to any business owner needing someone like Tom to guide them.
He's as an exceptional gentleman and a true friend.
Bassel Osmani
Co-Owner
Pita Jungle LLC (DBA Pita Jungle et al.)
I just wanted to tell you what an incredible asset you've been to our business.  While my husband & I had a vast industry knowledge, we had never run our own business and didn't have any accounting and finance background.  Having you help set up our books and get things categorized properly has been very helpful.  Your assistance with creating budgets & keeping track of our performance and cash flow has been invaluable.  Your experience & advice with things such as leasing versus buying, bidding out our business insurance, best practices, and many other issues that come up day to day has been a light in a dark tunnel.  Just knowing you're there for us when anything comes up has made us better, more confident business owners.
Thank you so much for all your help.  We have & will continue to recommend your services to any small business owner.
Kevin and Rima O'Leary
KO Floor Supply
As the owner of a small staffing/ employee leasing business for 26 years, I had always struggled with financial decisions, strategic planning, cash flow issues, banking relationships and other financial concerns that were vital to the growth and solvency of my business. When I was introduced to Tom Azzarelli and the concept of a part-time CFO, I realized this was the perfect answer to any small -medium sized business's dilemma. I could utilize the expertise of an experienced CFO for just a few hours a month or as needed, and have on board my own CFO to guide me through those critical areas of my business where I needed help.
This decision to partner with B2B CFO and Tom Azzarelli has paid off many-fold since we began working with him. I truly believe no small business should be without this kind of expertise while trying to navigate the complex world of today's financial business reality.
Terry Wilkey
President
Devau Human Resources
Tom,
Thank you for your invaluable contribution to our company's success.  We appreciate your leadership in getting our finances in great shape. We cannot say enough great things about how critical your involvement has been towards the improvement and future success of our company. We are extremely pleased with your contacts and experience in business and finance, including finding us a real "diamond" in our new CEO.
Thank You
Alex MacDonell
Chairman of the Board
Crs Temporary Housing