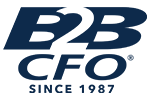 What other professionals say about Don
Our company is a high growth company, growing at an average annual rate of 30%. Several years ago we reached a size where the scale and complexity of the business needed us to make a transition from having a controller as our senior finance person to having a CFO. We retained Wayne based on a excellent recommendation from one of my board members who had retained him in another company where he was also on the board. Wayne was excellent, helping us put in place the systems and processes to really enable a full CFO function and in helping us transition to a full-time CFO as part of our executive team who could also deal with more sophisticated private equity investors in a recent recap. I highly recommend Wayne!
Kara Trott
Chief Executive Officer
Quantum Health, Inc.
Please watch a video testimonial from Anson Flake, Founder and former CEO of HydroWorx International, Inc. below:
Anson Flake
Founder and former CEO
HydroWorx International
Wayne and I have worked closely in various projects for at least five years. I find him extremely professional and knowledgeable and creative in resolution of issues, both simple and complex. I very much appreciate his thoughtfulness and insight. He is a leader and skillfully coordinates projects/issues across varied departmental lines. I look forward to the opportunity to engage Wayne in my next venture.
Carl Smith
SVP and Chief Financial Officer
Halfpenny Technologies, Inc.