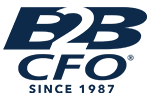 What other professionals say about Martin
Mr. Mercer is a very smart individual with impeccable integrity and interest in serving his clients with utmost professionalism. His excellent with litigation support and knowledgeable in how to bring complex accounting and principles into simplified form for court and jury understanding.
William R. Lahey
Esq.
Lahey Associates P.C.
I worked on a difficult contractual lawsuit w/ Marty; it was fairly sophisticated business valuation issue which had a conflict between SEC and IRS accounting rules; Marty was able to explain the problem to me but much more importantly was able to explain it to the jury.
Timothy J. Flanagan
Partner
Fowler Schimberg Flanagan P.C.
We have been very pleased with the work performed to date. Marty has helped generate report formats for our bank, work with our bankers to improve the relationship, and if he doesn't know the answer, he has a large resource pool to help get it.
Phil Prescott
President
Byers Peak Inc.
Marty has proved to be a terrific addition to our team, providing a strategic dimension that we did not posses before he joined us. We have also benefited from some of the things he has available to him as a part of B2B CFO that we would have otherwise not known about.
Morey Hecox
President & CEO
Cook Street School Of Fine Cooking