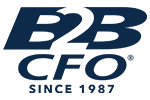 What other professionals say about Pauline
My business was a jumbled mess until I started working with Pauline Francis as my CFO. She has been able to pull together and clean up all of our financials and start us onto a path of success. She has been invaluable as a resource, financial consultant, accountant, sage and friend. She is always available whenever there is a crisis, which tends to happen on a regular basis. I don't know where I'd be without her and am grateful every day for her expertise and help.
Cindi Marquette, MD
Founder & CEO
IgniteRx Medical Fitness
Hiring Pauline has probably been the best business decision we've made. She is an absolute joy to work with, and is always available to us when we need her. Her advice and skills have been invaluable as we've navigated some complex issues. She provides us with peace of mind on all of our important financial decisions, which is priceless. I 100% recommend Pauline!
Erin F. Giglia, Esq.
Co-Owner/Founder
Montage Legal Group
Pauline Francis has been Montage Legal Group's outside CFO for years, and she has been a life saver! She is extremely knowledgeable with QuickBooks and all financial programs, and is always up to date on the most current CA law that impacts businesses in this state.  She's not only brilliant with finance & accounting, but she's also extremely responsive, efficient and dedicated to improving our business.  I know I can trust 100% of her advice, and I honestly would not know what to do without Pauline!
Laurie Rowen
Co-Owner/Founder
Montage Legal Group
Our organization has partnered with Pauline for over 4 years now.  This has been a period of rapid growth for us as we have added tens of millions of dollars in revenue and incorporated over 100 colleagues.  Pauline has helped us scale by providing foundational "financial infrastructure" guidance early on and then transitioning towards more strategic analysis support as we have scaled.  Given that I do not have an accounting background, it has been invaluable having a seasoned and trustworthy mentor for our finance and accounting leadership.
I have personally recommended Pauline to fellow business leaders, who have benefited tremendously from her guidance, and would unreservedly do so again.
Bilal Khan
CEO
New World Medical
Pauline has provided invaluable mentorship to me in my financial leadership journey. I have learned so much from her and have grown professionally. Pauline has provided guidance on end-to-end best practices from budgeting to financial reporting, and several other FP&A areas. Her knowledge has provided the direction we needed to support the needs of our growing organization. I highly recommend Pauline to anyone!
Jennifer Meyer
Finance Director
New World Medical
Pauline Francis has a dynamic background and extensive experience, plus she puts her heart into every project. She is professional, precise, and always going above & beyond. As a member of Vistage International, I did some basic research on the Vistage members' forum and read that many members would  recommend B2B CFO. During my search, Pauline stood out on the B2B CFO website as she was their only female CFO in California, which sparked my curiosity. I had experience with other intermittent CFO services and was looking for a good fit for our growing company.
It didn't take long for Pauline to show her talents in our first meeting, and to grow to become one of the most valued members of my executive team. After working with her for over a year, I truly don't know how I could have managed without her guidance and partnership throughout 2020-2021.
Marcie Simpson
President & COO
Nycote Laboratories Corporation