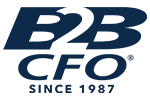 What other professionals say about Rick
Rick has been tireless in assisting us with many advancements in our internal financial processes. We greatly appreciate his competence and professionalism. We are better for it.
Richard E. Dohm
DocuSafe
Rick has assisted Wind River with developing a crucial pricing model. This new model will allow us to reach our profitability goals while not diluting our return by bringing in business we really can't afford.
Mark Courchane
Partner
Rick is a god-send. Chamberlain gets a top notch CFO at less than full time who has helped us analyze and understand our profitability drivers and helped us implement changes to increase our bottom line. He also brought our monthly accounting processes in-house and trained our accountant. He continues to act as a trusted advisor to the company. When we need Rick, he is there and when we don't, he isn't. We're happy to pay for the great advice he gives.
Chamberlain Research Consultants – Madison Wisconsin
We have dealt with Rick Perrin for about three years now. During that time his advice and guidance has proven to be extremely thoughtful, professional and conscientious. Rick understands on a fundamental basis how to make money, which is not always the case with financial professionals. He transcends the theory and knows how to operationally create value in the real world. For accounting and operations process improvement, strategic planning and general business scenarios, Rick is highly recommended.
Gary LaCourt
CEO
Two years ago our organization had a 60% growth in revenues. Rick helped us manage this sizable financial transition through customizing our budgeting and reporting platforms. His expertise helped us to streamline our financial management procedures and allow us to focus on what we do best: providing a continuum of services to adults who care for Wisconsin's youngest children.
Wisconsin Early Childhood Association
To All Concerned:I highly recommend Mr. Rick Perrin as a qualified, experienced B2B CFO. Rick is currently consulting with our company as a B2B CFO. Rick was, and is, responsible for modifying, streamlining and refining all our internal company; accounting, costing, and financial activities.Rick has excellent communication skills. In addition, he is extremely organized, reliable and very computer literate. Rick can work independently and is able to follow through to ensure that the job(s) gets done. He is flexible and willing to work on any project that is assigned within the scope of what could be expected of a CFO. Rick was quick to volunteer to assist in other areas of any of our company operations, as well.Rick would be a tremendous asset for your company and has my highest recommendation. If you have any further questions with regard to his performance or dedication for improving accounting or finance requirements, please do not hesitate to call me.
Mike Glines
President & CEO
Get Your own complimentary* Discovery Analysis™ from B2B CFO®
*Complimentary for qualified business owners