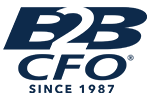 What other professionals say about Shane
As President of Castle Inc., I engaged Shane to assist me with analyzing our financial condition and, more specifically, to help me develop tools for managing cash flow and summarizing monthly financial performance. Shane brings a deft understanding of business processes and a deep sensitivity to the needs of a harried executive to have useful information at his command. In addition Shane has an abundance of empathy, perspective, knowledge, good sense, and integrity. He is superbly user friendly and personable. He can quickly grasp a situation and has excellent intuition for the best of solutions. I can recommend Shane without reservation to any who, like me, need the guiding hand of a financial wizard as they attempt to weather the courses of business.
Anthony Lynn
Facilities Manager
Drew School - San Francisco
As a contract CFO for a mutual client, Shane demonstrated a highlevel of technical expertise in all financial statement areas. Hewas also very organized and timely, which facilitated an efficientaudit process. It would be a pleasure to work with Shane again inthe future.
Sarah Iams
Controller
Transitional Genomics Research Institute
Shane and I have worked together for years, and I appreciate hisabilities to assemble financial information, analyze it, andcommunicate results. Even more, he is a good guy.
Michael Musson
Partner
Linkenheimer CPAs and Advisors
Shane is a consummate professional — knowledgeable andthorough. More importantly, his personal integrity and caring forhis clients shows in everything he does.
Roy Johnston
Attorney
Roy Johnston Esq
I've known Shane since 2004 and have recommended his B2B CFO Company to several of my colleagues during that time. Shane leads his business with integrity, creativity and a commitment to excellence. To me, the number 1 thing that you need in a CFO is trustworthiness and Shane's character is overflowing with it.
Rick Warner
Broker
Compass
Shane Campbell is one of the top 3 of 200 partners in B2B CFO® because of his talent as a world-class CFO, his deep concern for his clients, leadership and longevity in the firm and his outstanding core values. If you need a CFO in the SF Bay area, Shane is the no-brainer choice. If you refer Shane to someone, you will soon look like a genius for doing so.
Dennis Niven
Partner
B2B CFO
When I joined B2B CFO I was assigned a mentor to assist me with assimilation and growing my practice. Shane was my mentor. I would look forward to our frequent discussions, where we would review my recent activities and go over issues that had arisen. Shane was always helpful and provided great direction and input. I look forward to a long association with Shane and B2B CFO.
Jim Ethel
Independent SAP Business One Consultant
B1 Services of Southern California
I worked with Shane at Innerstave. When I arrived Shane had been working as the only Accounting Professional at the company for over a year. Shane kept the company in great shape under difficult circumstances and continued to provide excellent support while I was there. Four years and two companies later Shane continues to be a mentor and friend to me, providing invaluable insight and support for my career and company.
Chris Petlock
Administrative & Finance Manager
Valley of the Moon Water District
Many of my colleagues and business associates have use Shane Services. Their feedback has reflected exemplary service. I will continue to recommend Shane with utmost confidence in his ability to provide his services with integrity.
Randy Benefield
President
Trademark Property Services and Real Estate, Inc.
I was starting a new business out of an old business and needed a real financial professional with a fresh perspective. Shane has helped us see the future with complex yet understandable forecast modeling. He has also been instrumental in meeting with prospective financiers of our start up.
Ray Tate Jr.
CEO
Shane's work on our pro forma was extremely valuable in managing our development project. Shane was quick, insightful and thorough in developing the financial model for our business.
Michael Troy
CEO
Petaluma Preservation Group, LLC | Real Estate Development
Shane Campbell, is the finest CFO I've worked with.  My background includes senior management at both CBS and Time-Warner, Inc., so I am relatively hard to impress. Shane is impressive.
George Daly
CEO
I've worked with Shane since June 2004 and would hire him as our full-time CFO employee if he wasn't enjoying his B2B practice so much.
Edward Feintech
CEO
Smoky Market Foods, Inc.
Shane and I have worked together at two businesses now over many years. The reasons we chose Shane as CFO for Napa Smith Brewery and Winery are his high ethics, his seasoned judgement, his learned expertise, and his passion for high quality products. Shane differentiates himself from other financial officers in his ability to add value strategically to our business, while also being willing and able to perform financial and other analytical undertakings as needed.
Steve Morgan
President
Extremely impressed with Shane's process and interpersonal skills in evaluating and communicating my Insurance Agency's current financial picture. As a small business owner there is no doubt Shane was able to fill my skill gap, providing the focused professional attention to my cash-flow, debt management and capitalization concerns. Shane's recommended Action Plan was implemented immediately and has made a significant impact to my business. I Highly recommended Shane, with no reservations.
Richard Cowles
Insurance Agency Inc.