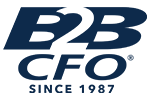 What other professionals say about Steve
I am pleased to recommend Steve Janson as a financial consultant for any company. Steve worked with me as the CFO of CHdiagnostics, a medical diagnostics company I and my partner founded in 2001. As such, he was responsible for designing, maintaining and controlling all the financial concerns of the company. He was also one of our three man Executive Committee and participated in all the critical decisions we made during the time he worked with us. His performance during all this period was exemplary. He showed particular skill in guiding us through the difficult cash flow issues we faced as a fast-growing company.
Steve has all the tools to assist any company in developing and controlling its financial plan. He is intelligent, hard-working and thorough. He works well with others and has a keen grasp of strategy. For all his good points, I recommend Steve above all for his great integrity. He was always honest, straight forward and fearless in his analysis and I valued these traits greatly.
Steve was also fun to work with and a welcome addition to all the company's group activities. I recommend him highly. If you would like to discuss this recommendation in more detail, feel free to call me at 612 245 7517.
John A. Murray
Former President
CHdiagnostics, LLC