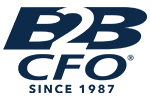 What other professionals say about Stephen
As a business owner, I make a lot of decisions every day. One of the best decisions I have ever made is hiring Steve Nevin as my business advisor. He is not only encouraging and a lot of fun to work with, he saves me from making big mistakes by helping me see things from all angles. I truly feel that Steve is a member of our team, and I'm so grateful to have someone as knowledgeable and experienced as Steve to help me in growing my business.
Betsy Westhafer
CEO & President
The Congruity Group
Over my 36 year career, including executive leadership positions with the largest insurance brokerage firm in the world, I've interacted with many advisors and consultants alike to businesses of all sizes in all industries.  With that many instances to use as a basis for my opinion of a given professional in question, I can quickly identify which solution providers are well suited to serve all constituents in a challenging business circumstance.  I can unequivocally state with utmost confidence that Steve Nevin stands tall in the grouping of experts with whom I've interacted over my career, and would wholeheartedly recommend that any businesses needing to get to the "next level" should lean on him for his sage advice.
John Jassmann
CEO & President
Sandstone Insurance Partners
We have been working with B2B CFO on a contractual relationship since August 2020 and in that time, we have been very fortunate to have Steve Nevin as our fractional CFO. Steve has helped me, as a business owner create an attainable goal set for our financial needs and wants. He has gone above and beyond to help me with task to make execution and decision making easier! His expertise has been fantastic, I feel more confident and comfortable in running my business.
Steve has also paid for himself by bringing in additional knowledge that helped us decide in increasing our margins. He has helped us with efficiency, cutting/reviewing unnecessary expenses, as well as locating and helping me establish relationships with other business professionals to take my business to the next level. I highly recommend working with Steve Nevin from B2B CFO. I know that it has made a significant difference in my business.
Nicole Glenn
CEO & President
Candor Expedite
Get Your own complimentary* Discovery Analysis™ from B2B CFO®
*Complimentary for qualified business owners